New pricing! Start for free today!
Top Rated Pool Service Management Platform
Simplify your life on one powerfully easy platform

- GPS team tracking and system-generated dispatch to mobile
- Superior customer communications with brilliant customer mobile app
- Concierge-level support to optimize your successful business.
- One easy pricing plan - get it all.
You work hard. Enjoy life more with PoolPro Valet.
Manage Like a Pro
Being a pro is easier than you think. Our dirt-simple automated mobile management platform is designed to help you ditch the pencil and paper, manage more efficiently, and make more money.
"There are risks and costs to a program of action. But they are far less than the long-range risks and costs of comfortable inaction."
- John F. Kennedy -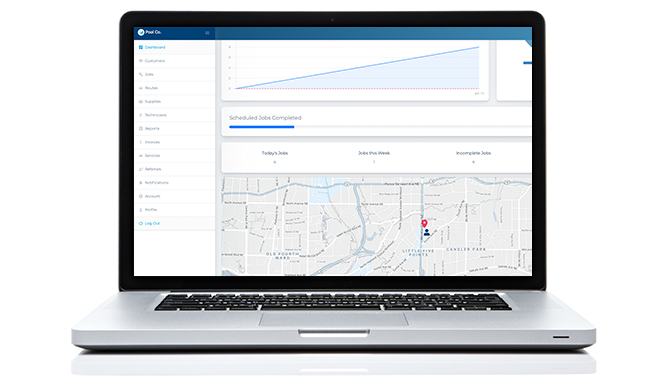 Seamless Automation
For the countless tasks you've been doing manually, our hands-off platform can do them instantly. Real-time data upload from the field, automated invoicing and payments, 'set it and forget it' dispatching. Automation isn't the future — it's a business essential for the here and now.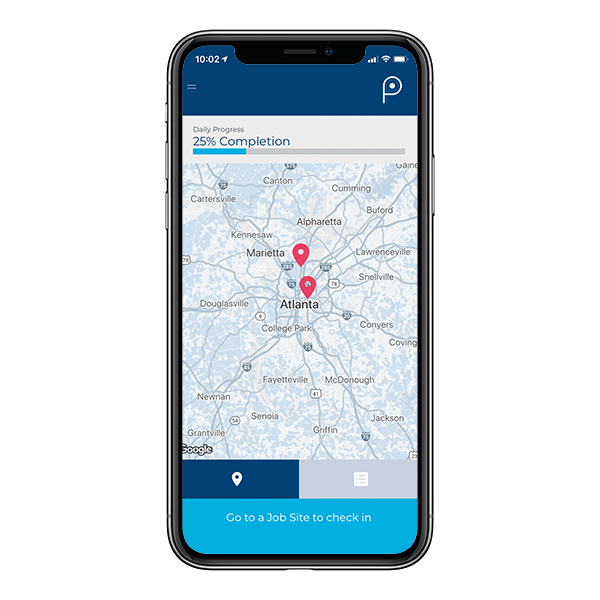 Scheduling & Dispatch
Our intuitive web application makes it easy to schedule service, respond to customers, and track your team's progress!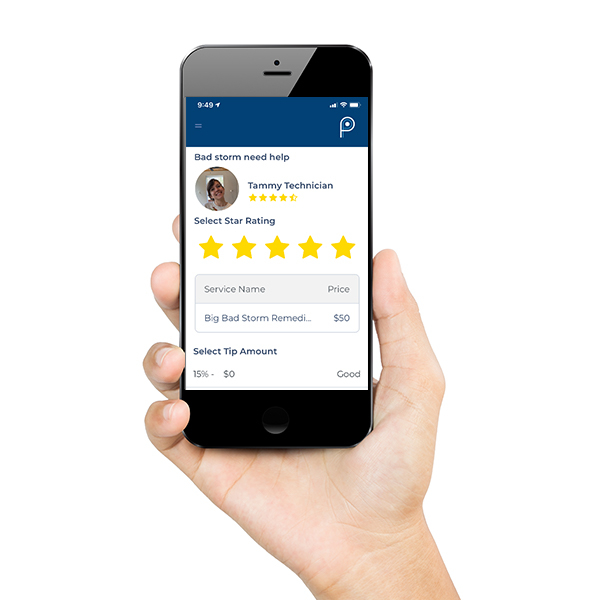 Fully Integrated Customer App
Your customers can download your mobile app for iOS and Android, branded with your company information. Grow your customer base with direct communication that allows your clients to request additional services, see job reports, pay invoices, and rate their satisfaction for each job.

SCHEDULING & DISPATCHING
Easy-to-use web application sends job scheduling and dispatching notifications directly to the technician-facing app.

FIELD TECH APP
iOS and Android mobile applications for field technicians with real time data upload. Pen and paper, who?

CUSTOMER APP
Deliver an Uber-like experience to your customers with your FREE iOS and Android mobile applications. They can rate the service, tip the techs, and pay their bills straight from the app.

GPS TRACKING
Monitor your team on their routes in real time on their routes. Are they signed in? At the job? What's their progress?

DIRECT COMMUNICATION
Instant two-way communication between your company and your customers — no more juggling separate texts, calls, emails, and sticky notes..

ANALYTICS REPORTING
Exportable reports that are easy-to-read and review.

EASY PAYMENTS
In-app payments and invoicing help you get paid on time. How about giving your customers the ability to set up recurring payments? Yep, we did that.

INTEGRATIONS
Fully integrated with two-way Quickbooks for easy in-app invoicing and automated payments, including direct integrations with trusted payment processing leaders: Stripe and Plaid.