New pricing! Start for free today!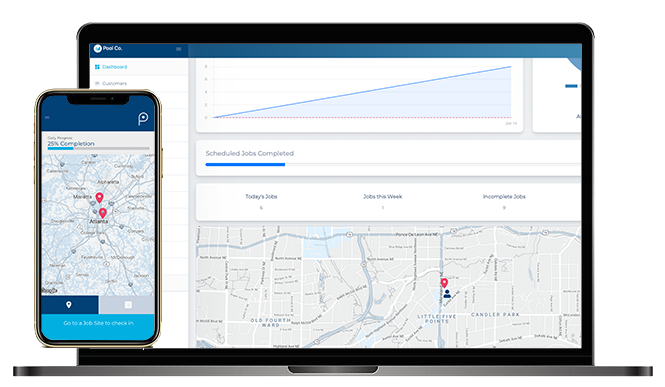 You are in the right place!
Book your live demo of PoolPro Valet by clicking the button below. Or watch an overview clip.
Then try our powerful software for FREE and see for yourself how you and your business can benefit.
Great News For Pool Service Company Owners!
PoolPro Valet software is designed to simplify how you manage your business. We've built in powerful features you can conveniently use through mobile applications. Features include scheduling, dispatching, GPS tracking, maps and directions, Quickbooks Online integration, direct customer-company communications, in-app payments and invoicing, analytics reporting, and much more!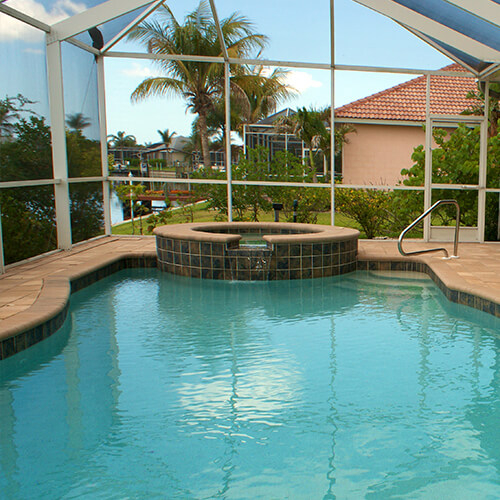 You are in the right place. Get your demo of PoolPro Valet here!
Here's what you'll get:
Full product demo

Get started with ALL features for FREE

Customized setup for YOUR pool company

GPS tracking

Full-featured customer app - unlimited!

Quickbooks Online 2-way sync
Get Started for FREE today!
PoolPro Valet Helps You Automate Your Processes
As a small-business owner providing pool services to regional customers, you have a lot to keep track of. Our software is designed to help you automate tasks, thus simplifying your job and helping you manage your time more efficiently so you can focus on building your clientele.
How do I get started for FREE today?
We want to show you how intuitive PoolPro Valet is! You can easily integrate our powerful business management software with Quickbooks and other tools you may already use. Through the FREE Basic Package, you'll benefit from the following:
Full demo of our cloud-based pool service software

Full use of all the features of our intuitive, powerful platform

We'll help with your setup so you can get started quickly

GPS tracking is included to monitor your team & routes in real-time

Full-featured mobile app (iOS and Android) for all of your customers at no additional cost

Quickbooks Online with two-way sync

SCHEDULING & DISPATCHING
Easy-to-use web application sends job scheduling and dispatching notifications directly to the technician-facing app.

GPS TRACKING
Monitor your team on their routes in real time on their routes. Are they signed in? At the job? What's their progress?

INTEGRATIONS
Supports common integrations like two-way Quickbooks for easy in-app invoicing and automated payments.

FIELD TECH APP
iOS and Android mobile applications for field technicians with real time data upload. Pen and paper, who?

CUSTOMER APP
Deliver an Uber-like experience to your customers with your FREE iOS and Android mobile applications. They can rate the service, tip the techs, and pay their bills straight from the app.

DIRECT COMMUNICATION
Instant two-way communication between your company and your customers — no more juggling separate texts, calls, emails, and sticky notes..

EASY PAYMENTS
In-app payments and invoicing help you get paid on time. How about giving your customers the ability to set up recurring payments? Yep, we did that.

ANALYTICS REPORTING
Exportable reports that are easy-to-read and review.
Get The Help You Need Now
If you're feeling frustrated and disorganized, and if you're wasting time on consuming tasks that could easily be automated, try PoolPro Valet. We've written this tool with you in mind. We understand that you take pride in the business you've built from the ground up, and we know the challenges you face as you work to manage everything in a timely manner. Our goal is to help you do your job more efficiently.
Let our pool service software handle the day-to-day tasks that are presently taking up way too much of your time so that you can be free to expand your business to new levels! We bring you the automation you need to streamline your work, complete with integration to existing software. Use our branded, customer-facing app to create a better customer experience and stay connected.
Learn how you can become a technology-driven pool service pro through PoolPro Valet. Get started for FREE today!
GET STARTED FOR FREE TODAY!