New pricing! Start for free today!
Boost Your Business With Our Pool Service Software App
Do you own and run a pool services business?
How would you like to improve your business operations, reach more customers, simplify scheduling, and grow your business substantially?
We have the solution for you: PoolPro Valet, a full-feature pool service software app that will revolutionize how you run your business!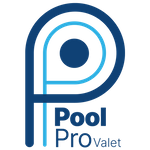 PoolPro Valet: A Revolutionary Pool Service App!
We have developed pool service software designed to simplify your life as an owner of a business that delivers swimming pool maintenance services to your customers. Not only will our app benefit you, it will also enable your pool technicians to organize their work week better and vastly improve communications with your customers!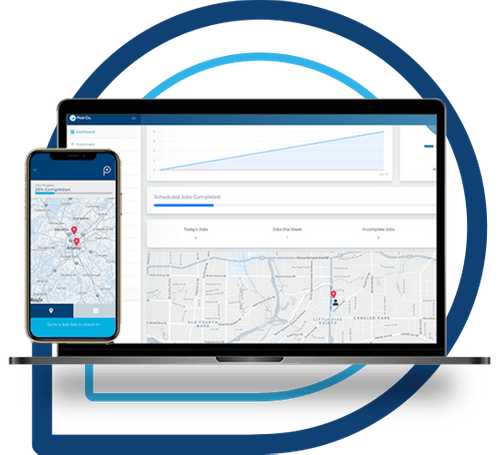 About Our Pool Service Software
Before we get into the benefits and features of our pool service app, let's take a quick look at how you're probably doing business.
You might start most mornings meeting with your pool technicians in person at your business office to go over instructions for the day. This is time-consuming not only for you, but for the technicians as well. The way we see it, this is wasted time that you could instead be spending on growing your business and your techs could be utilizing out in the field, providing valuable services to your customers.
What else might you be doing that's inefficient? Perhaps your current business practices are creating any of the following issues:
Not communicating with your customers as promptly or as often as you'd like

Not hearing from your customers in a timely manner

Missing customer requests

Misplacing invoices

Hand-writing service notes

Failing to keep track of your technicians

Guessing which one might be available when an emergency request comes in

Having your technicians drive all over the place because of an inadequate dispatching system

Delays in communications, scheduling, and payments

Missed opportunities for customer feedback and reviews
If you're experiencing several of these problems on a regular basis, you are losing potential business! Time is being wasted on inefficient processes. There is a better way that involves smart automation through PoolPro Valet's pool service app. In the next sections we'll explain how our software can benefit business owners, pool service technicians, and customers alike.
For You, The Pool Services Business Owner
Ditch the pen and paper and embrace automation! Our software is designed to save you time by eliminating the time-consuming, routine tasks you're doing over and over again on a daily basis. Here's how PoolPro Valet can serve you:
Providing you with a convenient way to communicate consistently, clearly, and instantly with your customers and employees (saving you time and money)

Keeping customer satisfaction high by letting your clients know immediately that they've been heard

Keeping you and your office far more organized instead of drowning in a sea of paperwork

Organizing your day better so that you're working more efficiently and not being tied to time-consuming, repetitive tasks

Keeping track of where your technicians are at any given time

Knowing who to dispatch to an emergency (in terms of distance and availability)

Ditching your pen, paper, and clipboard and enjoying the convenience of your phone or keyboard instead

Being able to offer your pool customers safer, contactless service during a pandemic
These benefits alone make it worthwhile for you to try our pool service app for yourself and see just how powerful it is. If you're ready to explore PoolPro Valet, sign up for a demo!
Next we would like to show you how our pool service software can help the technicians and contractors working for you.
For Your Pool Service Contractors And Employees
How will your pool technicians benefit? They'll be more efficient, they'll have the freedom to schedule their days and weeks in a way that works best for them, and they'll be able to maintain distance from customers, thus keeping safer.
Let's go over these and other benefits in more detail. With our pool service app, your contractors and employees will work more safely and efficiently thanks to:
Skipping morning briefings at your office for dispatch cards and other details

Conveniently receiving daily dispatch routes automatically via mobile device

Being able to create schedules that are efficient and make more sense logistically

Saving time by creating reports electronically instead of having to handwrite pages that need to be dropped off at the office at the end of the day

Being able to reach customers electronically instead of risking face-to-face encounters

Informing customers automatically whenever an issue is found

Receiving feedback and reviews that can help with their careers
So now we've covered the benefits to business owners and pool technicians. Next we'll show how your customers will benefit when you choose to use our pool service software.
For Your Pool Customers
Whether you have residential or commercial customers, or a combination of the two, they will appreciate the greater convenience and improved communication they'll enjoy through PoolPro Valet. Here's how your customer service can increase exponentially when you decide to use our pool service software:
Your customers will receive timely communication about appointments

They won't be left wondering when their next scheduled service is

They won't be wondering if anyone serviced their pool this week

Clients can ditch the checkbook and enjoy the convenience of making automatic payments

Satisfied customers can show their appreciation to exceptional technicians through great reviews and even tips

All of your clients will have the ability to send a request with a picture to show what the problem is

No more having to deal with voicemail

Customers can even send you videos to show what problem their pool is experiencing
By now, you've probably got a clearer picture of how our pool service app can benefit you, your workers, and your customers. All that's left for you to do is to schedule a demo to see for yourself how our app can work for you!
Powerful Features To Simplify Your Workday
The best way to understand how our software works is to schedule a free, live demo. Then you'll see firsthand how PoolPro Valet can eliminate repetitive tasks, automate for greater efficiency, and provide a powerful, flexible platform that simplifies life for you, your employees, and your clients.
Features of our pool service app include:
GPS team tracking

System-generated dispatch to mobile

Mobile app for real-time communication with clients

Concierge-level support to optimize your business

Real-time data uploads

Automated invoicing and payments

Easy scheduling and dispatching

Quickbooks integration

Field tech app

Marketing analytics
What's more, you get everything to automate your business, track your technicians, and stay in better touch with your customers for one easy pricing plan. Don't wait any longer; book your demo to see how our pool service software can automate your day-to-day business dealings and help you focus on growth!
Pool Service Software App