New pricing! Start for free today!
Schedule Service And Manage Technicians Easily With Our Pool Business Software
Automated dispatching sends notifications directly to techs

Schedule any job straight to mobile

Assign routes without requiring face-to-face meetings

Manage technicians efficiently to optimize schedules

Calendars/Scheduling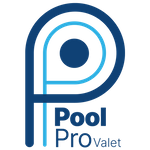 Seamlessly Schedule Out Jobs Without In-Person Meetings
Gone are the days of having to meet with your technicians first thing in the morning. With PoolPro Valet, you can automatically schedule pool service jobs and notify technicians instantly on their mobile devices. You can dispatch technicians in the smartest, most efficient way possible to avoid wasting their time and yours. This feature alone can streamline your business to accommodate plenty of new customers!